Tottenham's identity remains shrouded in mystery after their dismal North London derby defeat to Arsenal.
Jose Mourinho's side have been akin to Jekyll and Hyde this season, veering between incisive attacking performances and ponderous, uninventive displays.
As Spurs prepare to take on Dinamo Zagreb in the second leg of their Europa League last-16 tie tonight, we attempt to get to the bottom of what makes the team tick.
Flat-track bullies
The numbers behind Tottenham's season make for impressive reading.
They have scored the fourth-most goals in the Premier League per 90 minutes played (1.68) and have hit three or more goals a staggering nine times in all competitions since the turn of the year.
But there is a question mark over the calibre of opposition Mourinho's men have faced during that period.
The highest-ranked team Tottenham have beaten in 2021 is Crystal Palace, who currently sit 11th in the table, and their other victories have come against bottom-half sides or in cup competitions.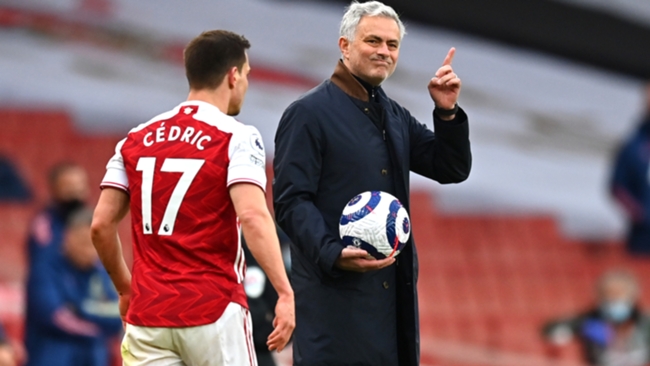 The Bale effect
It is no coincidence that Tottenham's best period of the season has coincided with Gareth Bale's inclusion in the starting line-up.
The 31-year-old Welshman chipped in with two goals and an assist in the 4-0 demolition of Burnley, before scoring a brace in the 4-1 win over Palace.
Prior to Sunday's defeat at the Emirates, those scintillating displays helped his side put together a five-match winning run in all competitions.
Bale is now averaging 0.81 league goals per 90 minutes, which is more than any player in England's top flight.
If he can stay fit and firing, Tottenham will surely recapture their pre-derby form sooner rather than later.
Tactical chameleons
The clash with Arsenal was a microcosm of Spurs' season.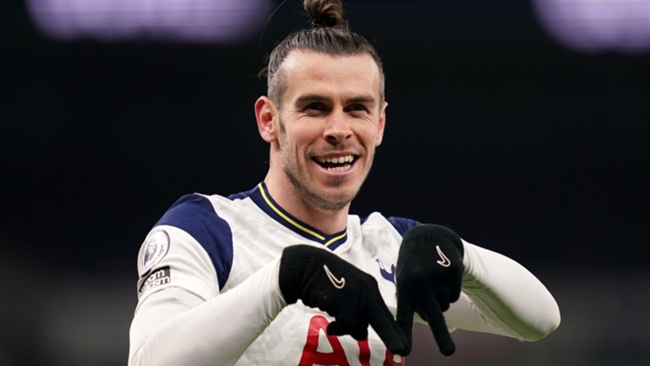 Mourinho's outfit were uninventive for much of the match but looked threatening when they let the handbrake off in the latter stages.
The Portuguese boss enjoyed great success with a counter-attacking style during the early part of the campaign, beating Manchester City and Arsenal in 2020.
But it has failed to yield results against the Premier League's top teams since January, with Spurs losing to Liverpool, Chelsea, Manchester City, West Ham and the Gunners.
Mitigating factors
Tottenham were disappointing against Arsenal but there were plenty of mitigating factors behind that lacklustre performance.
Harry Kane looked a shadow of his usual self after suffering a knee injury in the first leg against Dinamo Zagreb and Heung-Min Son was subbed after 19 minutes due to a hamstring issue.
Even Bale appeared in need of a rest, as Mourinho had alluded to prior to last week's 2-0 victory against tonight's opponents.
He said: "I want to keep the momentum going but I need to manage him. The communication is very good and I think he trusts me.
"In this moment, we are deciding together what to do. The relationship with him is very good, I think, and of course I would like him to play 90 minutes in every game but he can't."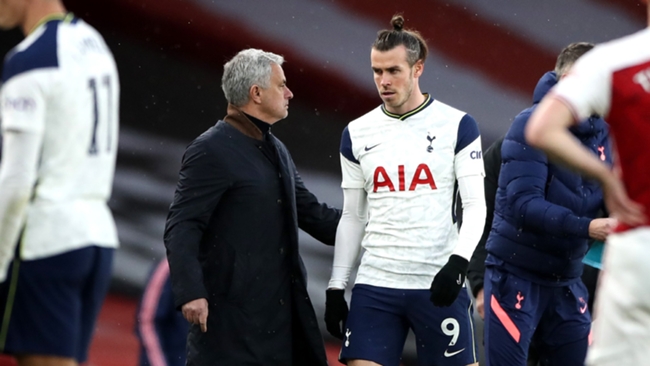 Trending upwards
While it seems harsh to dismiss Tottenham's recent improvement off the back of one defeat, the jury is out on whether they can reproduce their fine displays of the last month against the Premier League's best teams.
If Mourinho can cast aside his penchant for defence-first, counter-attacking football, Spurs can flourish at the business end of the season.
But as the North London derby highlighted, teaching an old dog new tricks is often easier said than done.