The Australian Open crowd was all riled up ahead of the trophy ceremony for Novak Djokovic.
During the trophy ceremony for Novak Djokovic's victory over Daniil Medvedev, the Australian Open crowd inside Rod Laver Arena let out their frustration at Tennis Australia Chairwoman and Board President Jayne Hrdlicka.
And some feedback – including from Djokovic – was received from Tennis Australia on how they treated the quarantine time for players before the tournament.
But with some memorable tennis being played over the course of the two weeks, the tournament was able to go ahead as scheduled.
In style, Naomi Osaka won her fourth Grand Slam while Djokovic once again reigned supreme Down Under.
Following Djokovic's convincing victory over Medvedev, Tennis Australia President Hrdlicka was given the stage to say a few words.
But there were odd scenes when the American-born company manager addressed the rollout of the coronavirus vaccine with significant parts of the audience preferring to boo her remarks.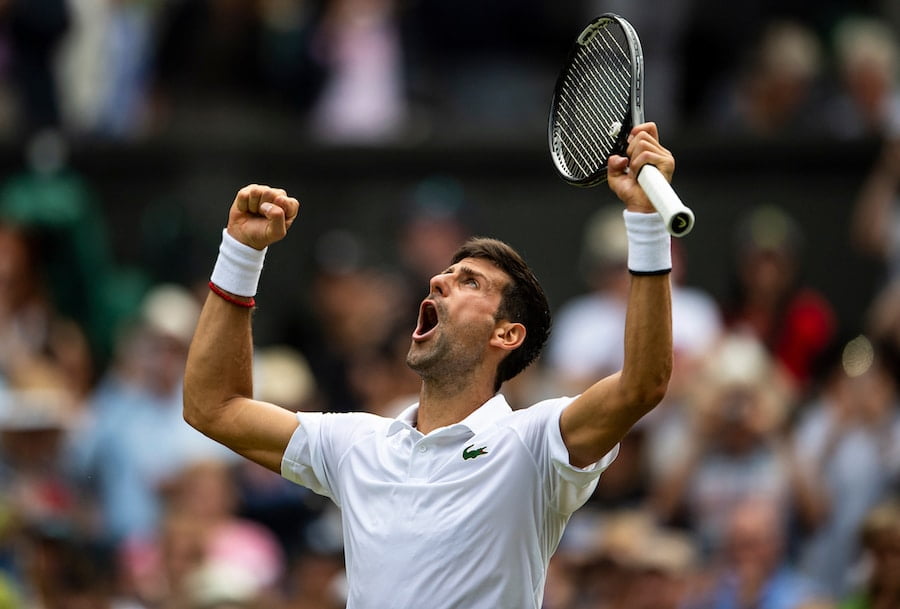 "With vaccinations on the way rolling out in many countries around the world, it's now a time for optimism," she said.
Some of the people in the crowd reacted in an anrgy manner, as they heckled loudly and for a long period of time. Her comments thanking the Victorian government for helping to organise the Australian Open also didn't go down well as more angry boos descended on the court.
And as the boos started, she even halted her message, going on to say: "When you're finished."
It was time for both players to take to the podium after the bizarre scenes, with Medvedev and Djokovic having kind words for one another.
Djokovic was vocal prior to the tournament against tournament officials and confessed to having "mixed feelings" about how the Australian Open was treated by Tennis Australia.
However, the 18-time Grand Slam winner, before thanking the fans for their help, decided to "draw a line" under it.
"It has been a rollercoaster week for me. I am eternally grateful to my team for all their support and energy. I love you guys," he said.
"There are a lot of mixed feeling about what has happened in the last month or so with tennis players coming to Australia but I think when we draw a line at the end it was a succesful tournament.
"It wasn't easy but I think they should be proud of themseves for what they have put together and allowed us to come here.
"Rod Laver Arena, I love you each year more and more. The love affair keeps going. Thank you so much.