Ole Gunnar Solskjaer has dismissed talk that Manchester United need to win a trophy this season.
After a 1-1 draw at Old Trafford last week, United know they must score tonight in the second leg of their Europa League last-16 tie against AC Milan to progress.
And with an FA Cup quarter-final at Leicester to come on Sunday, the Red Devils face two tough tests away from home to keep their bid to end a four-year wait for a trophy on track.
But Solskjaer believes the proof is in the pudding and that progress can be measured by Premier League performances — not by winning a cup competition.
'Trophies will come'
The Norwegian, 48, said: "I have been here for two and a half of those years.
"I felt a big rebuild was needed. It is in the league position where you see if there is progress. That is the bread and butter of the season.
"Trophies can be an ego thing for managers and clubs. If we perform well enough the trophies will come.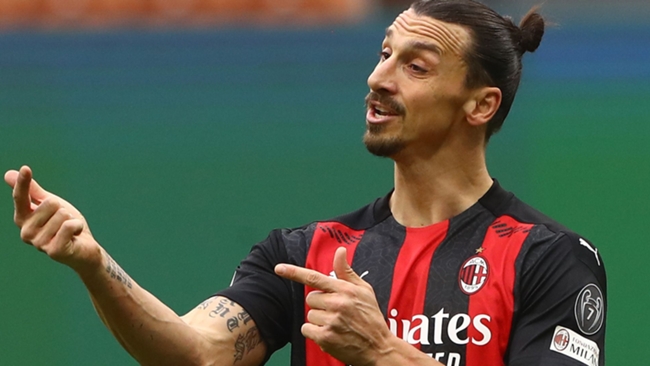 "But trophies don't say we are back. It is the gradual progression. Cup competitions can hide the fact you are struggling a little bit.
"Every manager wants to win every game and fight on every front. Sometimes you might sacrifice a league position to get a cup run. You will end with trophies if you are consistent enough."
Home comforts no advantage
Solskjaer is expecting a difficult night at the San Siro but insists playing the second leg away from home is not a bad thing.
He added: "We saw last week [in the first leg] how difficult it will be.
"They play with loads of energy. We need to perform at our best level. These are the games when we challenge ourselves to see if we can reach the next level.
"I always enjoy being away in the second leg. We know we need to score to go through."
Milan lost 1-0 at home to Napoli last Sunday, leaving them nine points behind Serie A leaders and city rivals Inter Milan with 11 games to play.
Zlatan Ibrahimovic will be in Stefano Pioli's squad after missing the first leg with a thigh problem and United are able to welcome back Paul Pogba, Edinson Cavani, Donny van de Beek and David de Gea.
Did you know?
When failing to win the first leg at home, Manchester United have been eliminated from six of their last eight ties in European competition, including one against Milan in 2004-05 in the Champions League.
Milan have won four of their five home matches against United in European competition but were defeated in February 2010 when they last hosted them, with Wayne Rooney scoring a brace for the visitors.
Milan have only kept one clean sheet in their last nine home games in European competition, including qualifiers, shipping six goals in their most recent three.