The Utah Jazz crushed the LA Lakers by 25 points in a statement victory that claims them as the competition's team to beat.
Down by four early in the first period, the Jazz rebounded to smash last year's champions 114-89.
Meanwhile, the Golden State Warriors shook off their long-range shooting woes to notch a gritty 111-107 NBA win over the Indiana Pacers, Zion Williamson poured in 32 points for the Pelicans, and there was late drama as the Thunder pipped the Spurs.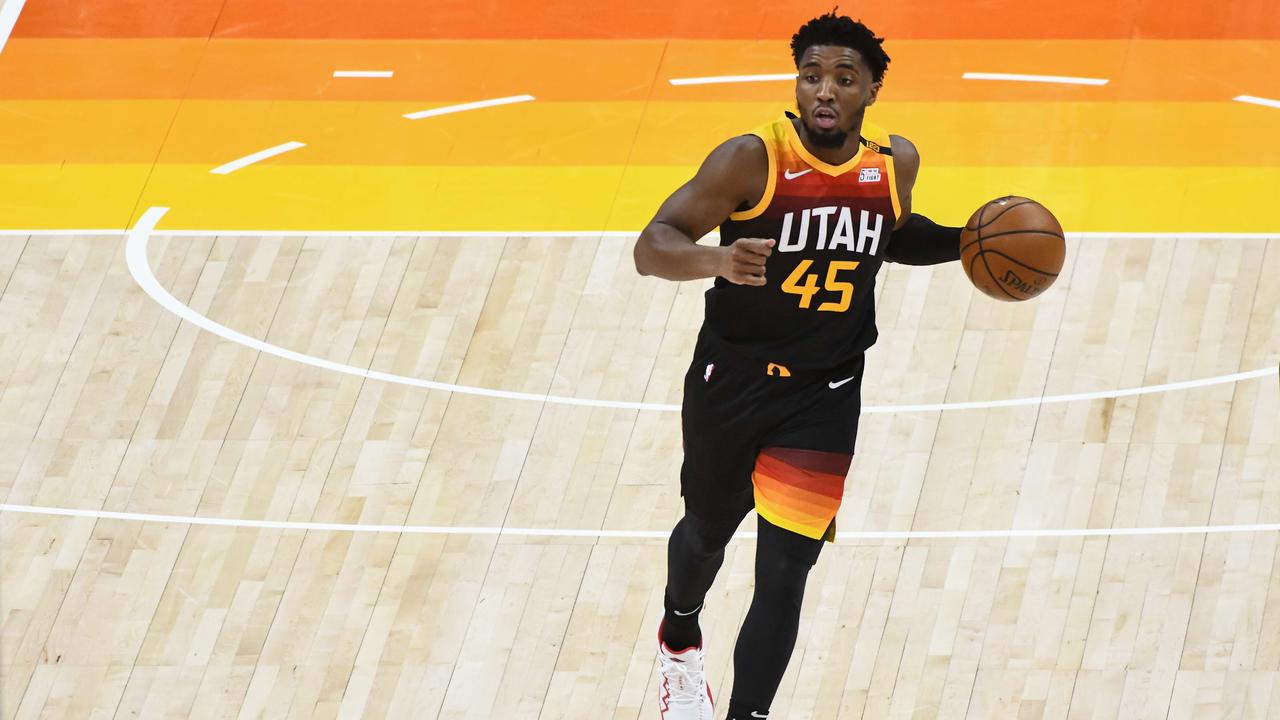 Utah advanced to an NBA-best record of 26-6 after their Lakers beat down, with 10 of their 11 wins this month coming by double digits. Their 22 of 48 three-pointers took their record to 50 made three-pointers in their last two games, the most in NBA history.
Donovan Mitchell came close to a triple-double with 13 points, 10 rebounds and 8 assists, but fell short of becoming the first Jazz player in 13 years to record a regular-season triple-double.
Rudy Gobert had 18 points and 9 assists in just 27 minutes, while four other players hit double-figures in the points column in the big win.
Aussie Joe Ingles, who starred in their last game, managed only 3 points, 3 rebounds and 2 assists.
The Lakers have now lost four games in a row, meaning their record is now 5-5 while Anthony Davis is absent. It was their biggest defeat of the season.
LeBron James had 19 points, 4 rebounds and 4 assists, breaking a record streak of 39 consecutive games of 15+ points, 5+ rebounds and 5+ assists, but missed the 4th quarter.
He said after the game: "They're playing some really good ball, it's a really good team."
Lakers star Markieff Morris said: "We see the Jazz, we know they beat our ass tonight, but in the playoffs it's a different story… You've got to fight when your back is against the wall."
The Jazz are the best team in the NBA and right now and no one is remotely close

— Naveen Ganglani (@naveenganglani) February 25, 2021
Jazz beat the Lakers 114-89.

Mitchell: 13/10/8
Conley: 14/8/8
Gobert: 18/9
Bogdanovic: 15/2/2/2
Clarkson: 18/4

An extremely well-rounded performance against a Laker team that looked competitive for about 13 minutes. Statement made, albeit against shorthanded competition.

— Andy Larsen (@andyblarsen) February 25, 2021
Time to put some respect on the @utahjazz

• Best record in the NBA (26-6)
• Won 22 of last 24 games
• Haven't lost at home since Dec.
• Donovan Mitchell and Rudy Gobert: All Stars
• Most PPG in West
• Fewest PPG allowed in West
• Blew out defending champion Lakers 114-89 pic.twitter.com/Z2KPcOzfHH

— CBS Sports NBA (@CBSSportsNBA) February 25, 2021
Oooooooh Weeeeeee! Lakers gettin they ass BEAT by the Jazz! 😞 #NBA

— David Alan Grier (@davidalangrier) February 25, 2021